EXPERIENCE AMPHIBEX TO THE FULLEST
HIGH PERFORMANCE FLOATING EXCAVATOR AND DREDGER
By combining our expertise in engineering and 3.0 technologies, we can now offer you an exceptional buying experience. Come aboard the Amphibex AE 1200P and discover in detail what makes our machines so successful. Explore the cabin and deck at your own pace, and get detailed technical information as you explore the more than 25 points of interest on an open tour of our largest floating excavator.
Partly related to our commitment to innovation, the introduction to virtual reality allows us to open up a new world of possibilities for Amphibex floating excavators and dredgers. After conquering the world's waterways, we are ready to do whatever it takes to equip the world's industries with the right tools.
THE AUGMENTED REALITY TOUR
Of all our models of floating excavators and dredgers, we are proud to welcome you aboard the Amphibex AE1200P.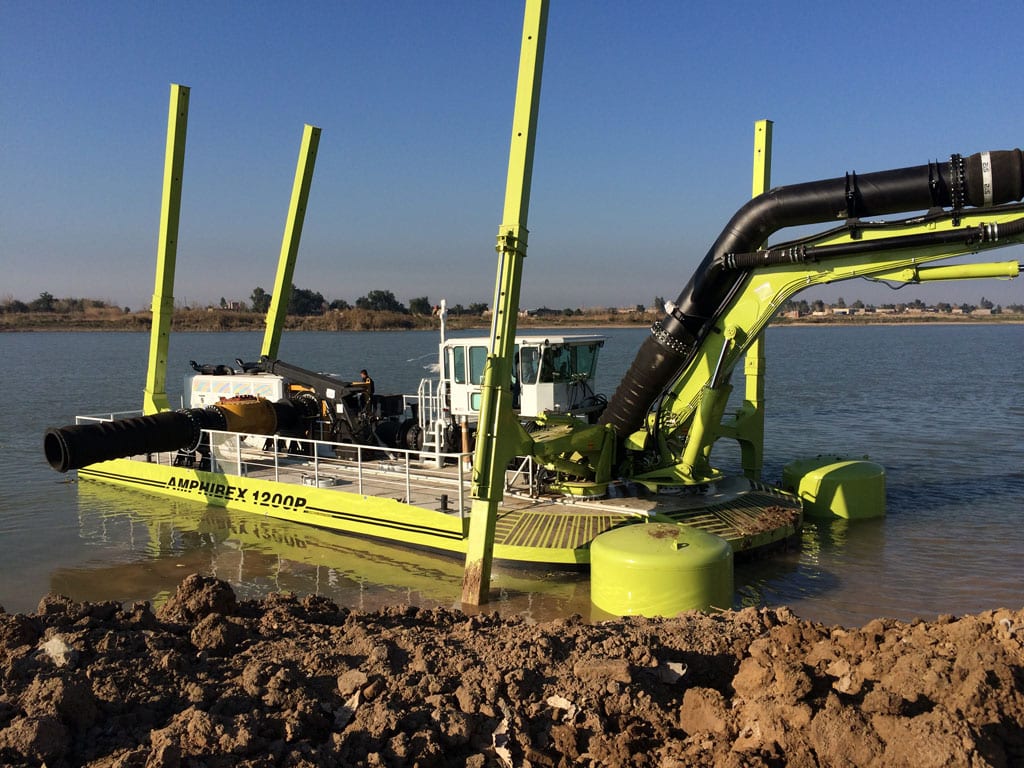 ABOUT THE AE1200P
The AE1200P is a powerful floating excavator and dredger. Its size and pumping capacity allow it to perform the largest jobs with remarkable efficiency. Whether you need a floating excavator or a dredging machine, the equipment that can equip the hydraulic arm of the AE 1200P gives you the freedom to meet any challenge you face.
No other floating excavator offers as much versatility and power on the market. With its more than 18 meters in length, the AE 1200P moves with ease in choppy waterways at a speed of 5 to 8 knots. Designed for perfection down to the smallest detail, the AE1200P leaves no one indifferent.
Find out more about our AE1200P floating excavator and dredger by visiting the model page.