A HISTORY OF PASSION AND HARD WORK
1987. A dream was born and shared among the Grant family. Working together, from the first freehand sketches to the conquest of the world's waterways, we are now offering more than 10 models of amphibious excavators & dredgers, and active in over 100 different countries.
At Normrock Industries, we have developed environmental technologies through heavy machinery for over 30 years. Primarily focused on innovation and performance, we think and manufacture all of our amphibious machines with the boldest designs, the best accessories and the most advanced equipment on the market. Our mission is based on our ability to find solutions for different industries and governments with the greatest respect for the environment.
OUR HERITAGE
At Normrock, we pass on decades of know-how and innovation in each of our machines, serving people around the world with high-performance solutions.
OUR CRAFT
With attention to detail and understanding of needs, every Amphibex is designed to deliver the best performance regardless of the environment and constraints it faces.
OUR STORY
A family, a passion, and years of united work. That's what it's all about when it comes to the success story behind Normrock Industries and the Amphibex fleet.
OUR FUTURE
Focused on a greener tomorrow, our vision promises continuous innovation with an awareness of the global challenges facing our future.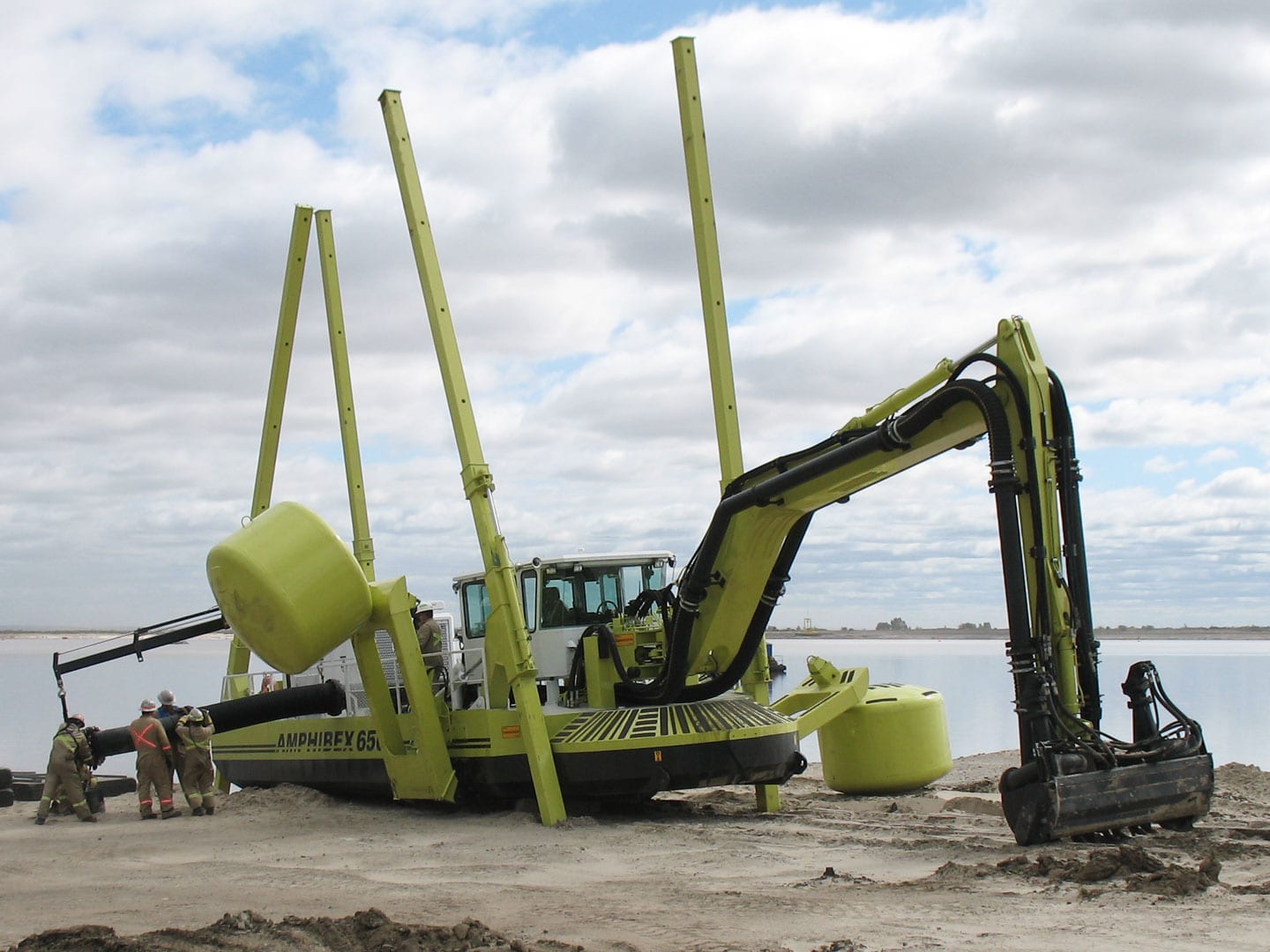 THE AMPHIBIOUS SOLUTION
HOW ONE MACHINE CAN MEET ALL OF YOUR NEEDS
Since the beginnings of Normrock, the Amphibex has always been designed to be a versatile solution to the needs of different industries, in all types of climates and environments.
Offering the best of both worlds, the Amphibex has dominated land and water with unparalleled efficiency. Whether for excavation or dredging operations, on shore or on the water, we're here to get the job done. In addition, a complete line of specialized equipment gives our Amphibex the ability to perform a variety of tasks.
Faced with situations requiring both power and precision, our machinery has been designed to excel no matter what the challenge.
Pride in what we do, this is what makes Normrock what it is today.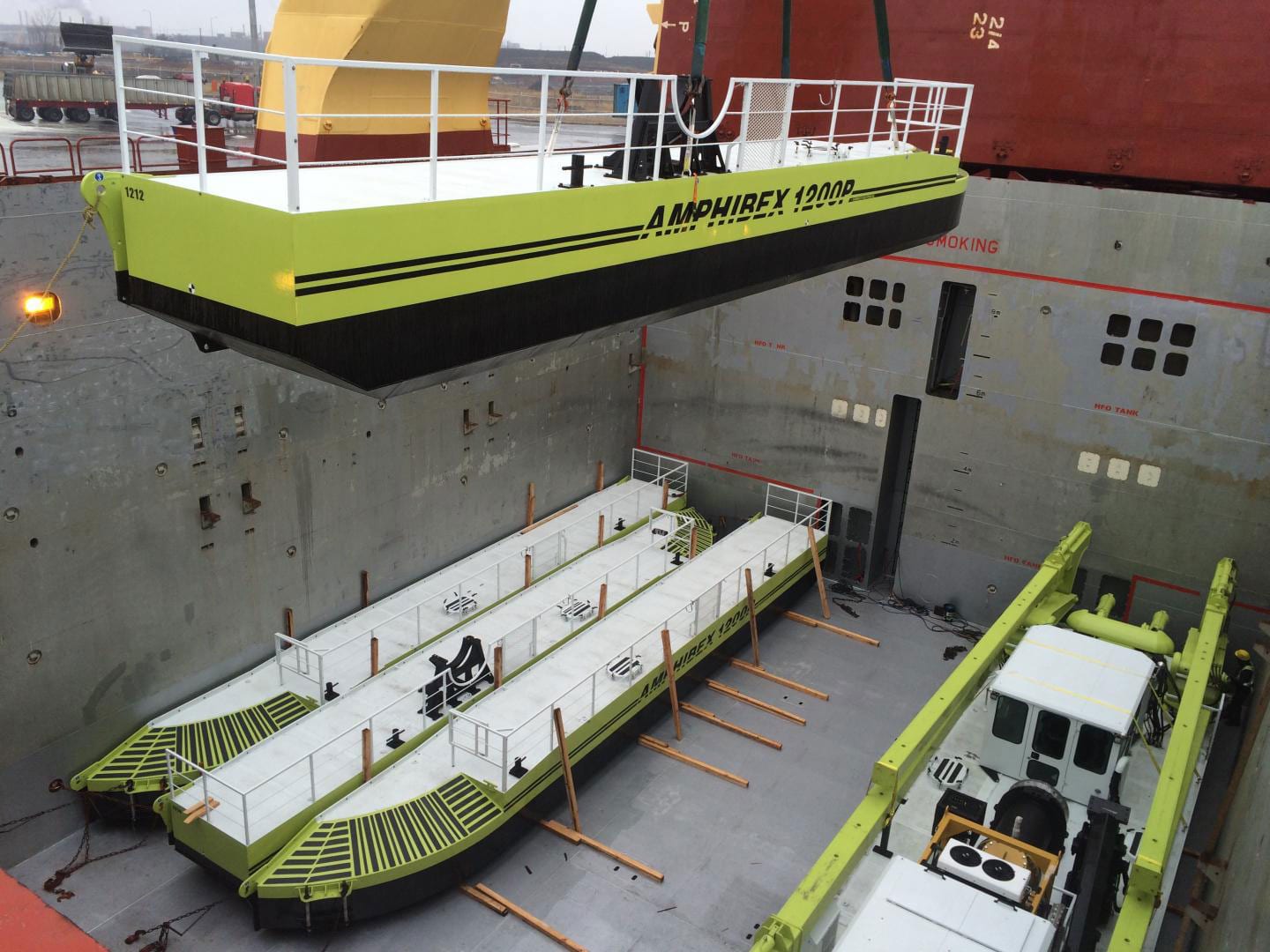 RESPONSIBILITY & INNOVATION
At Normrock, we have integrated a real sense of duty towards the environment. Find out how this translates into the design and innovation of our machines.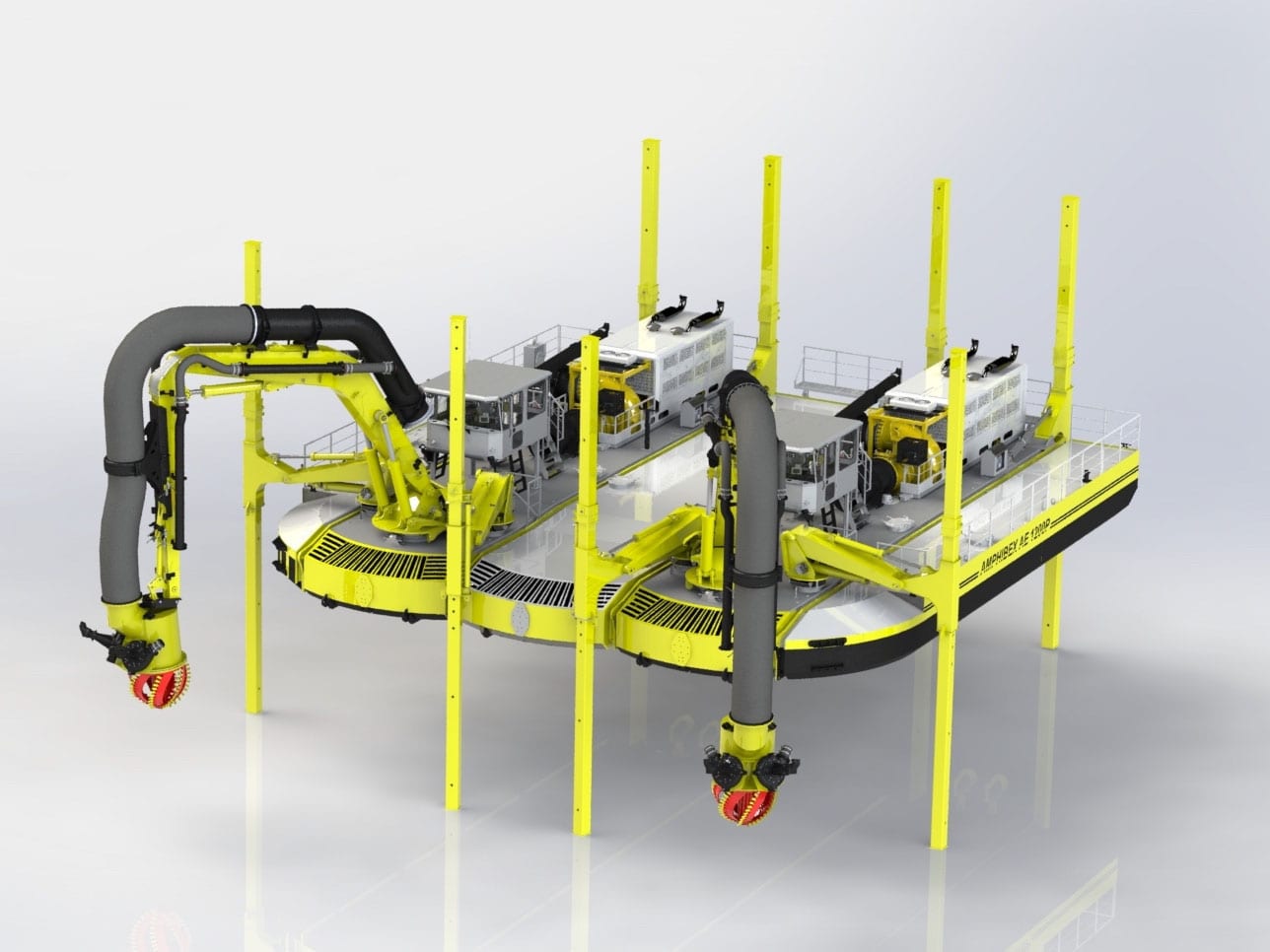 CONCEPT VEHICLES
By constantly pushing the limits of the possible, we design work vehicles that brings innovative solutions to the challenges and needs of our customers.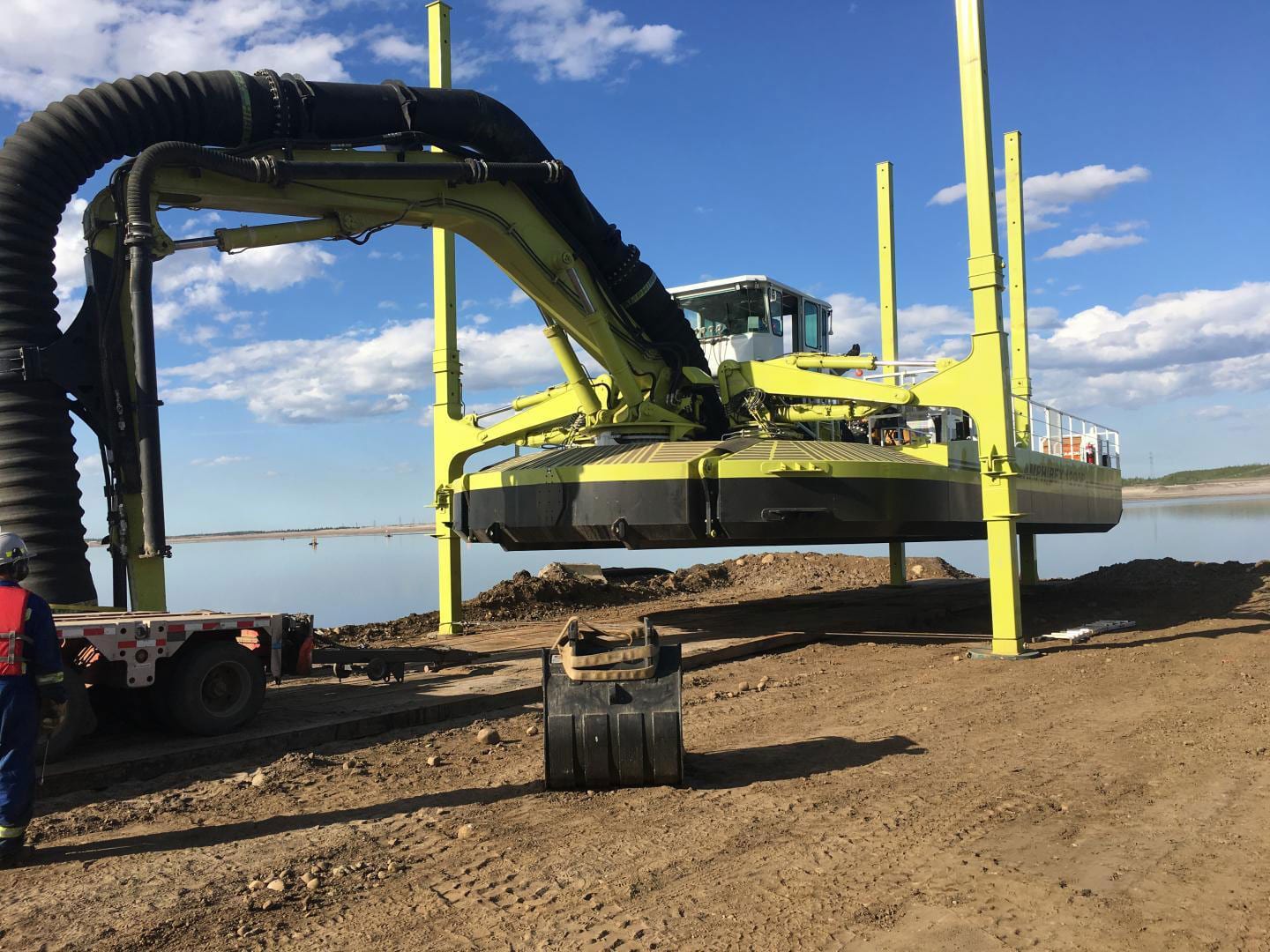 AMPHIBEX EXPERIENCE
By merging with 3.0 technology, Normrock offers you the chance to get a taste of the Amphibex Experience. Step aboard the AE1200P.