A DREDGER BARGE WITH ROLL-OFF BIN
The AT430 Amphitransport is the ideal complement for work done with our Amphibex dredgers. Capable of supporting heavy loads, this model of dredger barge is an undeniable asset for the realization of your projects in marine and riparian environments. With several optional equipment available, the Amphitransport 430 can be used for various specific applications. Its powerful hydraulic motor propellers allow it to move quickly on the water and its four articulated anchor piles provide maximum stability during loading. Like our Amphibex, our Amphitransport dredger barge is designed for quick and independent launch, ensuring efficiency in the execution of tasks.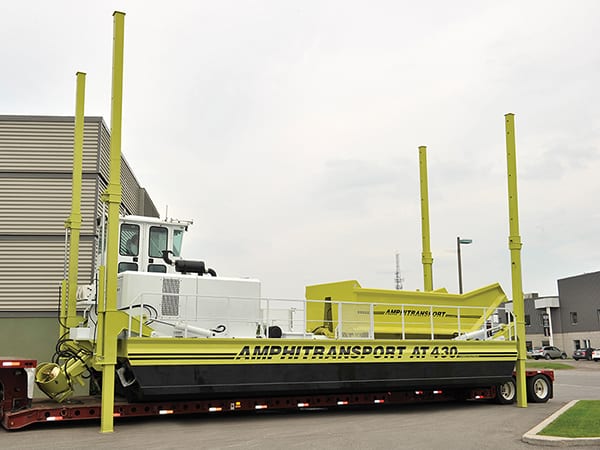 AT430 IN SIZE
With a total length of 12 metres, the AT430 is a perfect dredger barge for the transport of sediment and excavated materials. It totals a working weight of approximately 22 metric tons, making it more stable in agitated waterways.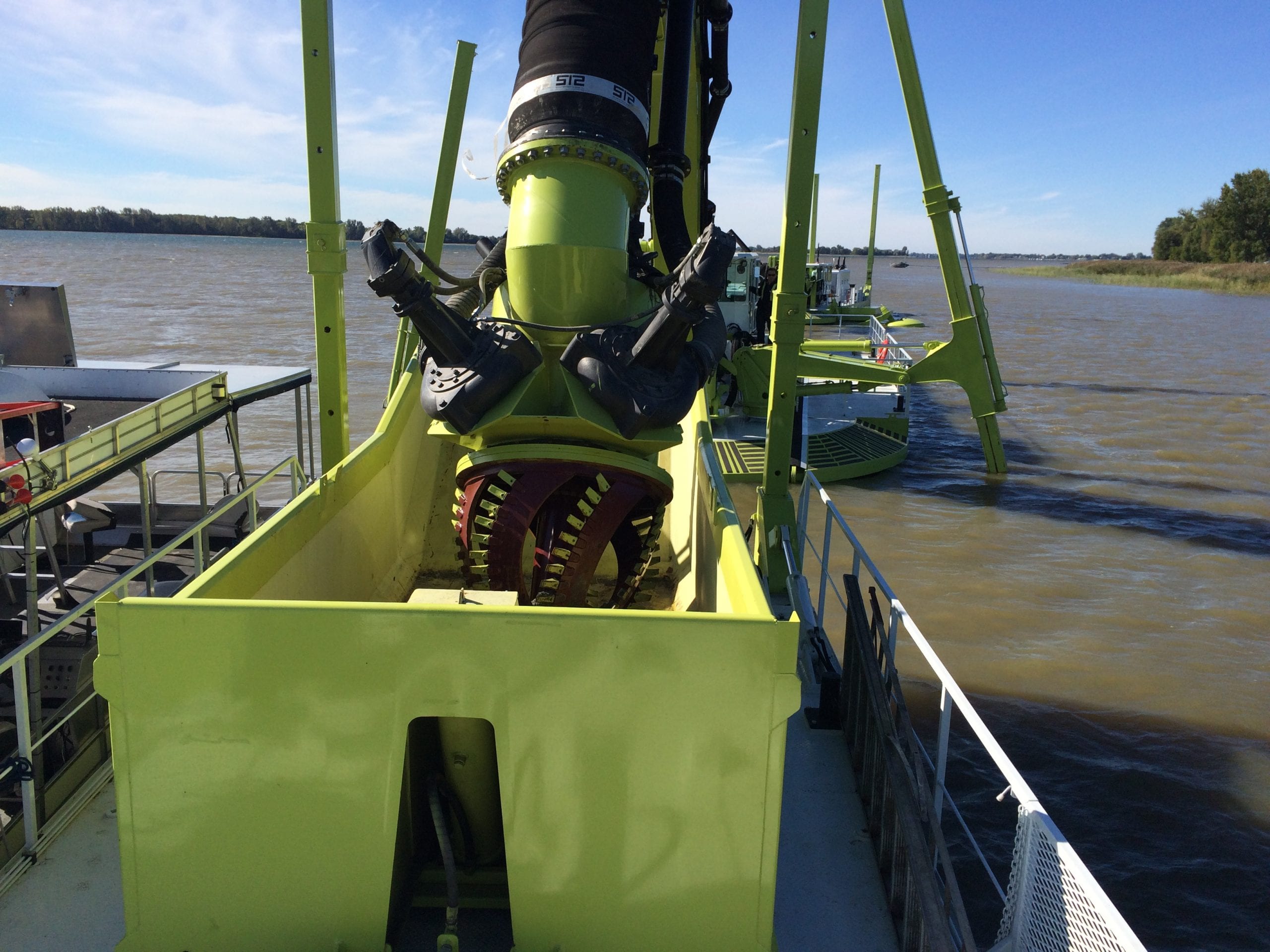 LOAD CAPACITY
The AT430 dredger barge has an impressive load capacity of over 10 cubic metres to accommodate up to 20 tons of dredged and excavated materials. Its hydraulic rolling system allows it to unload the contents of its bin in complete autonomy.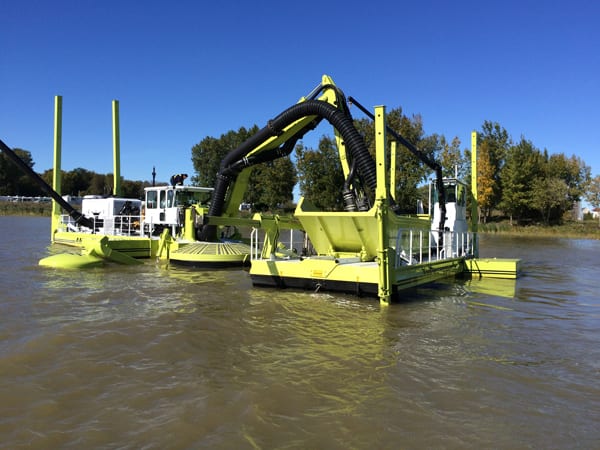 AT430 IN VERSATILITY
The AT430 offers a wide range of possibilities to support your operations. It can accommodate several types of dumpsters, bins, but also tanks and containers. In other words, your dredger barge can handle your excavated materials, or serve as a floating supply platform.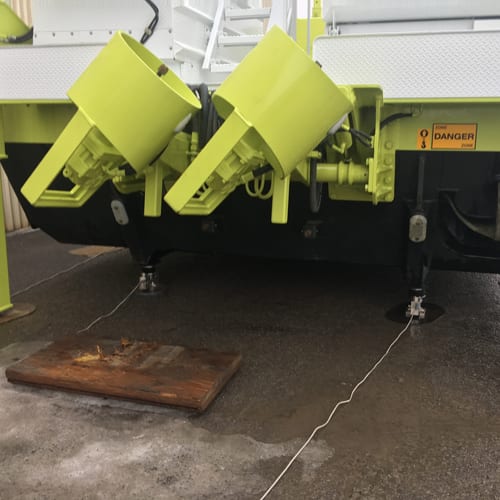 PROPULSION SYSTEM
Ideal for supporting your operations, this dredger barge can sail at 5 to 8 knots and is set above the water and its shallow propeller protects marine vegetation and avoids moving the sediment layers deposited at the bottom of the bodies of water.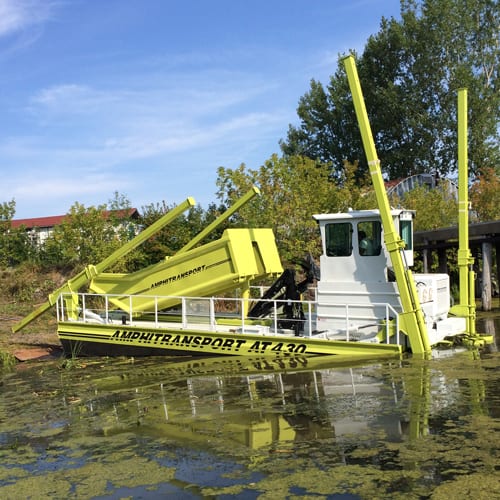 THE CABIN
The air-conditioned Amphitransport AT430 cabin is specifically designed to give the best visibility to its operator. Unlike the Amphibexes, the AT430's cab is located at the stern of the vehicle and is more compact to maximize the barge's working area.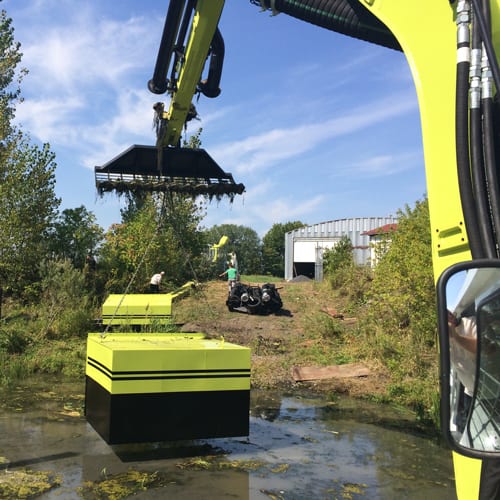 STABILIZERS AND FLOATS
To ensure maximum stability during your operations on the water, the AT430 dredging barge is equipped with specially designed floats. These floats are easily and quickly installed on each side of your dredger barge upon arrival at the work site.