OUR LARGEST AMPHIBIOUS EXCAVATOR AND DREDGER
Simply put, it's a monster in size and power, the AE1200G is our biggest model of Amphibex. Designed to perform the most demanding tasks and large jobs, our AE1200G is an unbeatable amphibious excavator and dredger. With its unparalleled pumping capacity, this dredger propels both liquid and solid waste to incredible strength and distance through its 24-inch diameter outlet pipe. Despite its size, the AE1200G moves at an impressive speed and is just as eco-responsible as the other dredger models in the Amphibex series.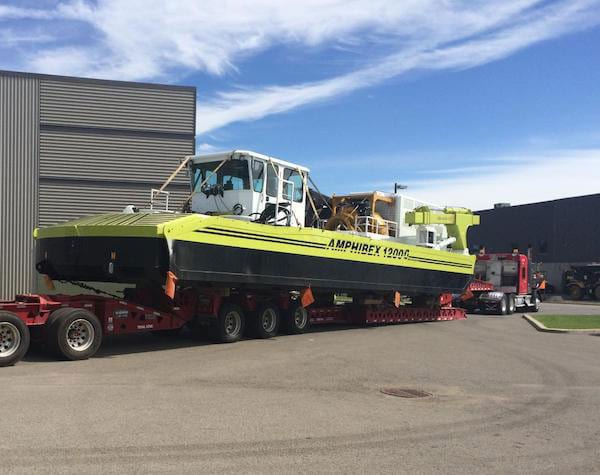 AE1200G IN SIZE
With a total length of 19.58 meters, the AE1200G is a massive amphibious excavator and dredger. It totals a working weight of approximately 112 metric tons.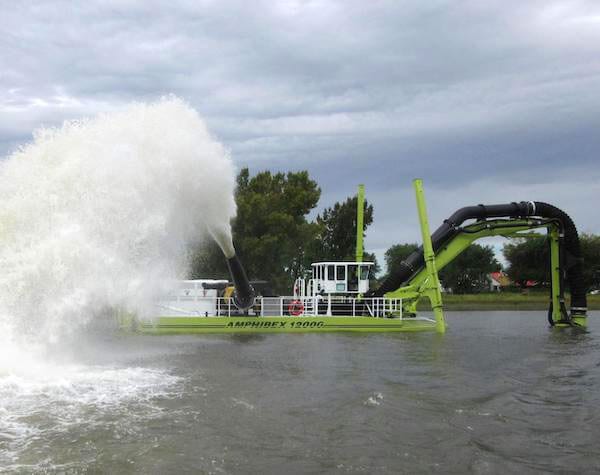 PUMPING CAPACITY
At 36 000 gallons per minute, the AE1200G is the most powerful of the Amphibex line in terms of pumping capacity.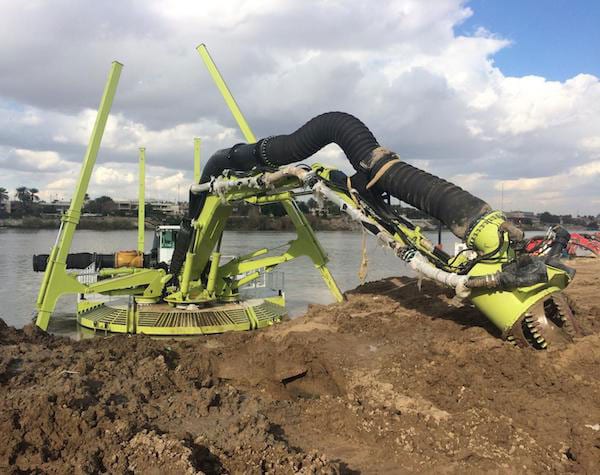 EXCAVATING REACH
The Amphibex AE1200G amphibious excavator can work with an impressive 15.4 meters reach with is hydraulic arm.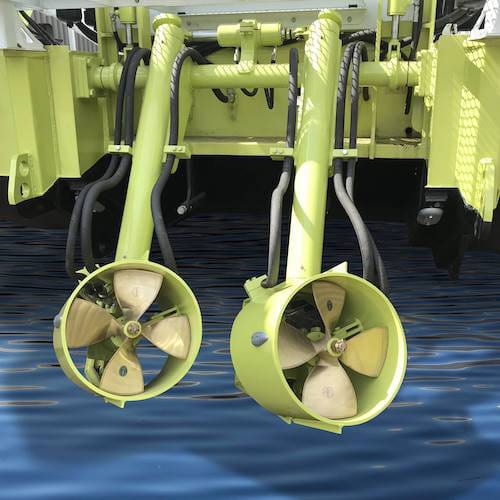 PROPULSION SYSTEM
Conceived to have maximum power with minimal disturbance, the Amphibex AE1200 propulsion system has achieved its goals. With it's twin propellers system, this amphibious excavator can sail at 5 to 8 knots and is set above the water and its shallow propeller protects marine vegetation and avoids moving the sediment layers deposited at the bottom of the bodies of water.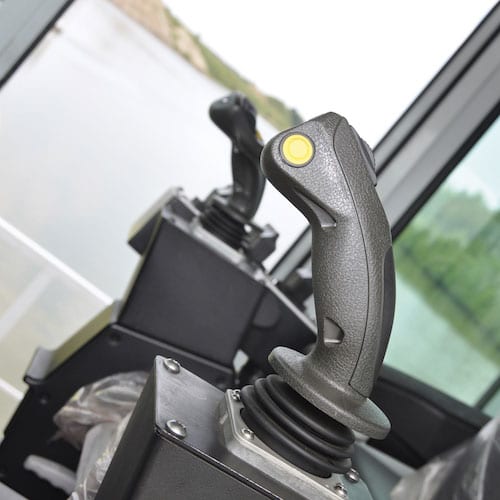 THE CABIN
The air-conditioned Amphibex cabin offers all the comfort and visibility necessary for the operation of the amphibious general purpose excavator during long hours. The ergonomic positioning of the various manipulation arms of the hydraulic controls and the GPS navigation system contribute to make the work of the operator comfortable and simple.
STABILIZERS AND FLOATS
Its front stabilizers (with floats) and rear (adjustable and tilting) also give the Amphibex AE1200 all the mobility necessary to move over ground and to adequately manoeuvre for work on the shore line or on water. They also give the amphibious general purpose excavator the necessary balance to operate effectively on all kinds of bodies of water.
THE C27 CATERPILLAR ENGINE
Equipped with C27 Caterpillar engine, the Amphibex AE1200 general purpose excavators have all the power necessary to be successful. These engines are compact, light and are low emisions.
HYDRAULIC ARM
The Amphibex AE1200 is a remarkable amphibious excavator and dredger that uses its powerful and precise hydraulic arm to perform through tasks with ease. Equipped with one of our specially designed accessories, it allows you to complete just about anything you need to do, with a 15.4 meters maximum depth reach.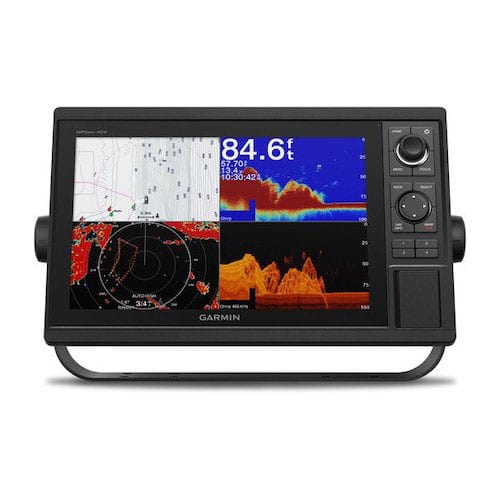 POSITIONING SYSTEM
The Amphibex AE1200 positioning system can be fitted with very sophisticated GPS technology, particularly useful when pumping contaminated sediments. Day or night, these systems are used to determine precisely where the amphibious excavator should be.